Lean Gumbo:
The Right Ingredients for Project Success
New Orleans, Louisiana
October 18-21, 2022
Advance your Lean Journey at Congress
Gain new ideas and perspectives that will enrich your work and drive your Lean practice forward. Playing a vital role in the ever-evolving design and construction industry for nearly 25 years, Congress is where your Lean community comes together for unparalleled knowledge-sharing across disciplines. Attendees come back year after year to reconnect while sharing experiences and successes—and return home with critical, actionable knowledge.
Join more than 1,000 of your colleagues and industry leaders for the Lean event of the year. You will have the opportunity to earn continuing education credits, engage in cutting-edge Lean methods, and network with your peers and Lean leaders. Registration details will be available soon.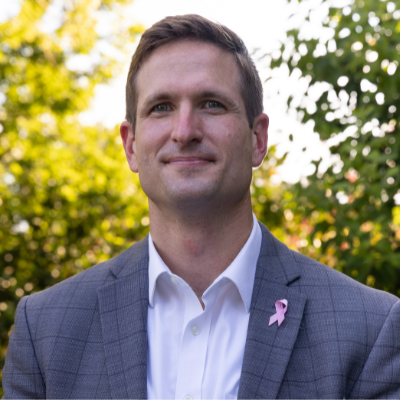 "Continuous improvement is always on tap at LCI Congress. This year's planning team is committed to building on that legacy of fostering unparalleled peer-led knowledge sharing for all industry stakeholders. Our 2022 Congress theme: "Lean Gumbo, The Right Ingredients for Project Success" is not a spoon-fed meal—it's an invitation to engage with the people driving continuous improvement for themselves, their teams, their clients, and our industry. Gumbo is often served up at family celebrations in Louisiana and Congress is just that, a chance to celebrate the many flavors of Lean happening every day on job sites, in trailers, and in offices near and far. It's an amazing opportunity to connect with like-minded professionals, find your inspiration to try something new, and reflect on your own next steps."
—Tom Weathers, 2022 LCI Congress Chair & Director of Purchasing & Systems Innovation, Landis Construction Co., LLC
Exhibit Hall
We expect this year's exhibit hall to be bigger and better than ever. Check back for updates on our Congress exhibitors, who will showcase the latest technologies and tools essential for your Lean practice. Exhibits will be relevant to all project stakeholders, including owners, the design community, general contractors, and trade partners. Don't miss this unique one-stop opportunity to view the latest offerings in person.
For more information on exhibit opportunities, please contact Ilene Goldberg at [email protected].
Sponsor or Exhibit to Expand your Reach!
The LCI Congress offers exceptional opportunities to increase your company's visibility and advance your mission within the design and construction industry. Introduce your latest offerings, raise your profile, and build connections with your audience.
For more information on how to meet your goals at the 2022 Congress, please contact Ilene Goldberg at [email protected].
Who Should Attend?
The LCI Congress brings together owners, members of the design community, general contractors, trade partners and other Lean professionals to collaborate, network, learn, and share both success stories and challenges. Gain inspiration with stakeholders across the design and construction industry.
---
---
SAVE THE DATE FOR CONGRESS 2023 AND 2024!
25th Annual LCI Congress
October 24-27, 2023
Detroit, MI
26th Annual LCI Congress
October 22-25, 2024
San Diego, CA