Congress Delivers Value to the Lean Community
Wherever you are on your Lean journey, Congress is the place to network and connect with colleagues across disciplines to share ideas, challenges, and breakthroughs. This is your chance to gain new perspectives and elevate Lean design and construction practices from the best and brightest. Engage at every stage of Lean learning, including advanced breakout sessions—and bring back the latest Lean methodologies to apply immediately.
Build and renew connections
Gain new perspectives
Explore the latest Lean tools
Advance Lean culture within project teams and organizations
Get inspired by the open exchange of knowledge that happens at Congress!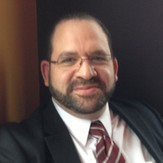 "As an academic, attending Congress is so critical to learn about the advances taking places in the practices of Lean Construction as well as the challenges the industry faces on the frontier. In addition, Congress is a great place to collect thoughts for research ideas that are worthwhile in their impact to the industry and significance to the Lean Construction body of knowledge. Last but not least, the atmosphere and events at Congress allow for natural opportunities to get to know colleagues and develop contacts in the industry to work with on future projects of mutual interest."
Tariq Abdelhamid, Chief Lean Enterprise Officer, Michigan State University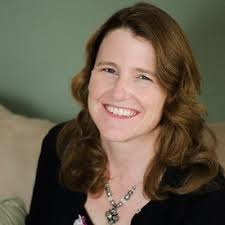 "I've attended the LCI Congress eight times as a Lean Coach. The benefits have truly been worth the investment! Having the opportunity to present training to design and construction professionals from around the world has given me exposure that I could never get on my own. I've learned so much from the case studies and other presentations, and there is so much quality networking all in one place. Finally, I always leave feeling more motivated and inspired than when I arrived!"
Julie Glassmeyer, Owner, Glassmeyer Construction Consulting & Coaching, LLC
Program highlights geared towards your needs
The Congress program includes actionable content across functions, and that depth and breadth of content is key to your success. Stay tuned for session and Live Lab highlights.
VIEW SOME OF THE VARIED ORGANIZATIONS REPRESENTED AT LAST YEAR'S CONGRESS—AND JOIN US IN 2023!
2023 Other Lean Professional Attendees
A3 CM Services, LLC
AGC of America
AINS Group
AOS Interior Environments
ASKM and Associates
AXA XL Insurance
Bosch RefinemySite
Boston Consulting Group
Colliers Project Leaders
Constru Inc.
Construction Accelerator
Construction ACHE Solutions (COACHES)
Construction Magazine
Continuum Advisory Group
Depth Builder LLC
Downtown Development District of New Orleans
Ed Beck CM, LLC
Engineer Safety Consultants
Field Driven Lean, LLC
Field Verified
Glassmeyer Construction Consulting & Coaching, LLC
Haley & Aldrich, Inc.
Hanson Bridgett LLP
Hilti
IMPACT – Ironworker Management Progressive Action Cooperative Trust
Integrated Facilities Solutions, Inc.
Juuriharja Consulting Group Oy
Kwant
Lean Construction Blog
Lean Construction Institute
Lean Enterprise Institute, Inc.
LeanProject
Lendlease US Construction LMB, Inc.
LIPD Consulting
Macomber Consultants, LLC
MetaMark Learning
Milestone Lean Consulting LLC
Minnesota State University
Morgan Stanley
Navilean & BAECL
New Orleans & Co.
New Orleans Area Habitat for Humanity
On Point Lean Consulting
OpenSpace
Osterling Consulting, Inc.
Penn State
People Working Together
Prologis
ReAlignment Group (The)
RisingTerrain LLC
RS Consulting
Salmicon Oy
Skidmore, Owings & Merrill LLP
Sword Integrated Building Solutions
Synergy Med Global Design
Taft Stettinius & Hollister LLP
Texas A&M University
The Collective Potential
The Law Office of Kevin P McRoy, PLLC
ThinkData Solutions
ToolWatch, Inc
U.S. CAD
Unconventional Works LLC
Unified Works, Inc.
Université du Québec à Trois-Rivières
vPlanner
World Wide Professional Solutions