National Owner Panel
Wednesday, October 25, 9:45 a.m.
Don't miss a fascinating discussion between three influential leaders in their industries. They'll share the owner perspective on eliminating waste from the design and construction process to improve project delivery, as well as context on their programs, backgrounds, and challenges. Expect to learn more about their experiences in areas including:
Creating a Collaborative Culture to Deliver the Program
Respect for People
Elimination of Waste
Continuous Improvement
Sharing Lessons Across the Program
Panelists

Darin Daskarolis, PE, Senior Director, Global Data Center Engineering, Design and Construction Program, Meta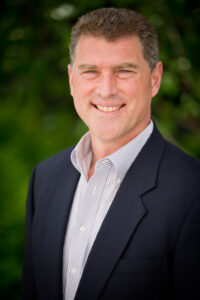 In Darin's role at Meta, he leads efforts to scale its infrastructure to support its billions of daily users and developers. During his 12 years at Meta (formerly Facebook), he formed a global capital construction program with a production throughput of over $10B/year. Prior to Meta, he held various leadership positions in the fields of commercial construction, data center development, and engineering design.
Jennifer Keller, Director of Project Management, Johnson & Johnson's Engineering and Property Services Organization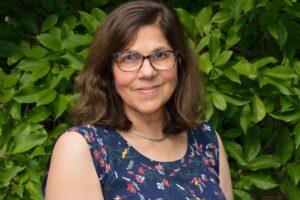 Jennifer leads the delivery of large value capital projects and strategies in her role at Johnson & Johnson. Since 2008, she has partnered on projects to reimagine, optimize, and modernize laboratory, office, and production environments for various business units, and has been a leader in the piloting of Lean planning and delivery methodologies. Jennifer currently leads a Project Delivery initiative to pilot and broaden target value design and delivery practices across the global J&J portfolio. She is active in the LCI Community of Practice for Owners and Manufacturers.
Geoffrey Neumayr, SE, Chief Resiliency & Sustainability Officer, San Francisco International Airport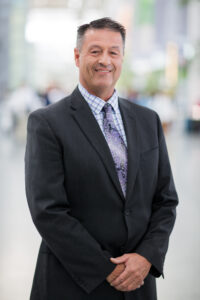 Geoff now serves as the Chief Resiliency & Sustainability Officer, and is the former Chief Development Officer, for the San Francisco International Airport. He has been responsible for the planning, design, and construction of all the airport's major capital projects for the past 13 years. Geoff has established a reputation within the industry as a leader in the collaborative delivery philosophy of delivering projects with exceptional outcomes. He is a past Chair for the Design Build Institute of America's National Board of Directors and is Co-Chair for its Progressive Design Build Committee.
Moderator: Victor Sanvido, Senior VP, Southland Industries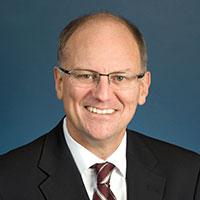 Victor, the discussion's moderator, is responsible for delivering engineering-led, integrated Lean project delivery services to end-users in Southland's target markets. Formerly a professor of architectural engineering at Penn State University, he has written over 100 publications and remains an active leader of several industry organizations.
Detroit Resiliency Panel
Thursday, October 26, 9:30 a.m.
Our highly regarded panelists will share their insights on Detroit's revitalization, which some say is one of the greatest comeback stories of any major U.S. city. If you're excited to learn more about and experience the "D," don't miss hearing local business and government leaders discuss the resurgence of Downtown Detroit and the plans for its prosperous future.
Panelists

Moderator: Jeff Creighton, Director Lean and Team Development, Barton Malow
Amanda Elias, Deputy Group Executive, Neighborhood Economic Development, Mayor's Office, City of Detroit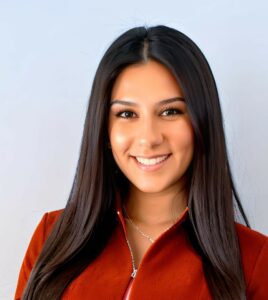 In 2023, Mayor Duggan tapped Amanda to lead the newly created Office of Neighborhood Economic Development. In this role, she directs a team focused on advancing the economic development strategy for commercial corridors in neighborhoods. Amanda joined the Duggan administration in June of 2014, working for veteran economic development attorney Tom Lewand, Mayor Duggan's former Group Executive for the Jobs and Economy Team. In 2021, the federal government was getting ready to pass the Bipartisan Infrastructure bill, unlocking billions of dollars for public infrastructure. After serving in other administration roles, Amanda stepped into a newly created role, Senior Advisor for Federal Affairs and Strategy, where she was responsible for securing federal and state funding for the City of Detroit's infrastructure priorities. At a time of unprecedented public investment at the federal and state levels, Amanda played a leading role in pursuing and securing vital support for the City's most important initiatives.
Chris Lambert, Founder + CEO, Life Remodeled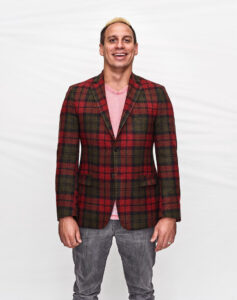 Dr. Chris Lambert is the author of Next Level Nonprofit and Founder/CEO of Life Remodeled.
In 2010, he started Life Remodeled, which repurposes vacant school buildings into one-stop hubs of opportunities and helps create neighborhood revitalization that lasts. Additionally, he and his dream team built and launched the Next Level Nonprofit organizational operating system. From the TEDx stage to lists like Crain's 40 Under 40, Building Design + Construction 40 Under 40, and SMART BUSINESS Dealmaker of the Year, Chris' reputation precedes him. But it's the journey ahead—and the people he's asked to help lead the way—that excites him most.
Trey Zackery, Vice President, Brinker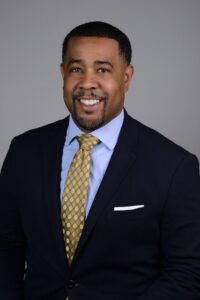 As Vice President of Brinker, Trey helps drive business development and future growth for clients and the company. Trey has an entrepreneurial spirit with deep experience in sales, leadership, business ownership, and consulting. He understands the client perspective and how the company's industry-unique service offerings can benefit and bring greater value to clients and partners.
Moderator: Jeff Creighton, Director, Lean and Team Development, Barton Malow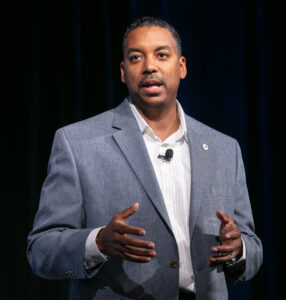 Jeff, the discussion's moderator, has over two decades of experience collaboratively managing and working on projects within the construction and manufacturing industries. He is currently working within the strategy group tasked with continuous improvement at Barton Malow, a $1 billion+ construction management firm.