Get inspired and energized by this year's keynote speakers!
Each speaker will share their unique story of overcoming challenges and obstacles as related to the 2023 LCI Congress theme, 25 YEARS OF LEARNING: SUPERCHARGE YOUR LEAN JOURNEY IN THE MOTOR CITY. Learn more about our exceptional keynote speakers and join us at Congress to hear their insights!
Opening Keynote Address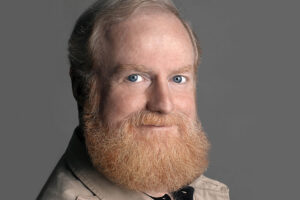 Bran Ferren, Co-Founder and Chief Creative Officer, Applied Minds
One of Fast Company's "100 Most Creative People in Business," Bran Ferren, technologist, designer, and engineer, is an expert on leveraging curiosity and creativity to inspire innovation. His TED Talk, "To Create for the Ages, Let's Combine Art and Engineering," has been translated into 27 languages and viewed over one million times. During his Congress keynote, Bran will discuss how technologies transform experiences, including storytelling and designing, and how to combine design and engineering to develop products that stand the test of time. His insights spur new conversations and ideas about what technology means for the future of human interaction, work, and play.
Bran's company Applied Minds provides advanced technology, creative design, and consulting services to commercial and government clients. He has held many leadership positions, including president of research and development for the Walt Disney Company, where among other achievements, he played key roles in creating major park attractions such as Test Track by General Motors and Twilight Zone Tower of Terror. In addition to being a prolific inventor named on over 570 domestic and foreign patent applications and 269 issued US patents, he is an Oscar nominee and Academy Award winner for Science and Technical Achievement. He has also pioneered technologies and staging concepts for music legends, including Emerson, Lake & Palmer, R.E.M., Depeche Mode, Pink Floyd, David Bowie, Laurie Anderson, and Paul McCartney. Bran has been a senior advisory board member or consultant for science, advanced technology, and innovation to over two dozen U.S. government and military agencies and the U.S. Senate.
We are thrilled to welcome Bran to the LCI Congress stage!
Closing Keynote Address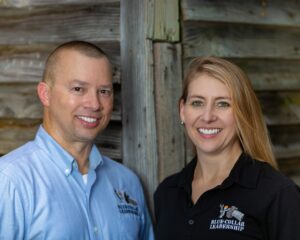 Ria and Mack Story, Co-Founders, Top Story Leadership
Ria and Mack co-founded Top Story Leadership to provide motivational speaking, leadership development training, coaching, and consulting. They have published more than 30 books on personal growth and leadership development and created the Blue-Collar Leadership® brand, which focuses on content to engage the often-overlooked front-line workforce and those who lead and support them. With a dynamic, humorous, and engaging style, their closing keynote will focus on helping leaders engage the front line to improve the bottom line, as well as organizational change and cultural transformation.
He has logged over 11,000 hours leading hundreds of kaizen events and will be sharing key principles from his book, Blue-Collar Kaizen: Leading Lean & Lean Teams.
We look forward to hearing from Ria and Mack as we close out the 25th LCI Congress!