Congress Delivers Value to General Contractors
Wherever you are on your Lean journey, Congress is the place to network and connect with colleagues across disciplines to share ideas, challenges, and breakthroughs. Learn from honest, transparent stories of successes and failures from other general contractors and project team members to help you start or advance your Lean culture transformation. You'll bring back valuable, applicable takeaways to eliminate waste, create reliable flow, and improve safety.
Build connections with potential project partners and clients
Learn new Lean technologies and best practices to deliver value
Explore the latest Lean tools to drive collaboration and strong outcomes
Advance Lean culture within project teams and organizations
Get inspired by the open exchange of knowledge that happens at Congress!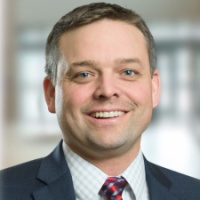 "Each year, several Boldt team members attend Congress for Lean inspiration and to share our own lessons learned. The information sharing is unmatched—it enables us to integrate the latest Lean tools, create better project outcomes, and serve as stronger partners for our clients. But we also attend for the community. We know we'll have the chance to reconnect with familiar colleagues while building new connections that help us all improve our industry."
Nick Loughrin, Group Manager of Project Delivery Services, The Boldt Company
Program highlights geared towards your needs
The Congress program includes actionable content across functions, and that depth and breadth of content is key to your success. Stay tuned for highlights of some sessions and Live Labs geared toward general contractors.
VIEW THE GENERAL CONTRACTORS REPRESENTED AT LAST YEAR'S CONGRESS—AND JOIN US IN 2023!
2022 General Contractor Attendees
A3 CM Services, LLC
AGC of America
AINS Group
AOS Interior Environments
ASKM and Associates
AXA XL Insurance
Bosch RefinemySite
Boston Consulting Group
Colliers Project Leaders
Constru Inc.
Construction Accelerator
Construction ACHE Solutions (COACHES)
Construction Magazine
Continuum Advisory Group
Depth Builder LLC
Downtown Development District of New Orleans
Ed Beck CM, LLC
Engineer Safety Consultants
Field Driven Lean, LLC
Field Verified
Glassmeyer Construction Consulting & Coaching, LLC
Haley & Aldrich, Inc.
Hanson Bridgett LLP
Hilti
IMPACT – Ironworker Management Progressive Action Cooperative Trust
Integrated Facilities Solutions, Inc.
Juuriharja Consulting Group Oy
Kwant
Lean Construction Blog
Lean Construction Institute
Lean Enterprise Institute, Inc.
LeanProject
Lendlease US Construction LMB, Inc.
LIPD Consulting
Macomber Consultants, LLC
MetaMark Learning
Milestone Lean Consulting LLC
Minnesota State University
Morgan Stanley
Navilean & BAECL
New Orleans & Co.
New Orleans Area Habitat for Humanity
On Point Lean Consulting
OpenSpace
Osterling Consulting, Inc.
Penn State
People Working Together
Prologis
ReAlignment Group (The)
RisingTerrain LLC
RS Consulting
Salmicon Oy
Skidmore, Owings & Merrill LLP
Sword Integrated Building Solutions
Synergy Med Global Design
Taft Stettinius & Hollister LLP
Texas A&M University
The Collective Potential
The Law Office of Kevin P McRoy, PLLC
ThinkData Solutions
ToolWatch, Inc
U.S. CAD
Unconventional Works LLC
Unified Works, Inc.
Université du Québec à Trois-Rivières
vPlanner
World Wide Professional Solutions